Movement Chiropractic Reviews
What Our Saskatoon Patients Say
At Movement Chiropractic we love when patients share with us their feedback and comments after chiropractic care. Please read our patient testimonials below to see what other people have achieved through their tailored treatment plans with us. Share your stories too! Click here to send us your feedback so that we can help to spread the word about the benefits of natural Movement Chiropractic care. For more information, or to schedule an appointment contact us today.
---
Dr. Daniel Walker-Delisle – Chiropractor
I had made the rounds of several specialists, but still had no improvement with my foot drop diagnosis. My brother-in-law said go to a chiropractor. That changed everything. I now have clear achievable goals. I do exercises towards a healthy maintenance of my backbone. My gait has definitely improved. I continue with short appointments once a month because its and accepting, hopeful atmosphere. My doctor is patient and knowledgeable and the adjustments are very gentle.
Maryann Simmons
Dr. Stephanie Will – Chiropractor
I first saw Dr. Will a few years ago regarding ongoing back issues. Dr. Will is a great practitioner with a desire to hear her clients. While being professional, she is also warm, caring and compassionate and her treatments are not just a quick adjustment, but rather an all encompassing holistic treatment. I trust Dr. Will and highly recommend her as a Chiropractor who assists her clients in finding relief from their symptoms and obtaining maximum well being.
Shelly M.
Dr. Russell Matai – Chiropractor
I had come out of my last Chronic Fatigue Syndrome relapse feeling painfully stiff and my spine misaligned due to months of forced inactivity. I wanted to begin walking to regain my health and strength but had overall limited range of movement that made walking painful and cumbersome. Dr. Matai varied his adjustments according to my muscular pain level and brought me physically to a place where I was better able to focus on managing my other CFS symptoms. I can now briskly walk for miles in comfort along with other forms of exercise. I'm the healthiest I've ever felt since being diagnosed with CFS and Dr. Matai was a major part of this transformation.
J.S.
Dr. Daniel Walker-Delisle – Chiropractor
I originally went to see Dr. Walker-Delisle about a sharp pain in my back at which time I told him that I had been experiencing daily headaches for several years and I wondered if he could help me or if I should see a doctor for a prescription. After my original visit, the frequency of my headaches decreased drastically. Now that I've been going for adjustments for a couple of months, I'm dealing with far fewer headaches and any back and knee pain I had been experiencing, but didn't realize was a problem, is significantly reduced.
Cassy Appelt
Dr. Stephanie Will – Chiropractor
I am a 66-year-old man who has been seeing Dr. Will for 3 years. She does an excellent job of keeping my back in place. She is a lifesaver. She has a wonderful personality and is always positive in dealing with me.
Don Marchuk
Dr. Daniel Walker-Delisle – Chiropractor
I spent years having back pain, thinking that it's muscle spasms from overdoing it and having to take pain pills. After seeing Dr. Dan for about 3 visits and finding out the nerves in my spine are pinched (x-rays). After some work from Doc Dan he put things (bones) back and now I'm pain free. I can stretch and no muscle pain, my back feels very good and loose, no tightness or spasms. I find this remarkable. Thanks so much Dr. Dan (he's the man)
Fran Smagata
Dr. Daniel Walker-Delisle – Chiropractor
Three months ago, I walked into Movement Chiropractic Clinic with shoulder, back and arm pain. The Road to Recovery consisted of 3 phases. I have completed the first two phases (relief care and healing and correcting) and I feel great. Entering the preventative maintenance phase, I am 95% pain free.
Terry Oleksyn
Lindsay Morgan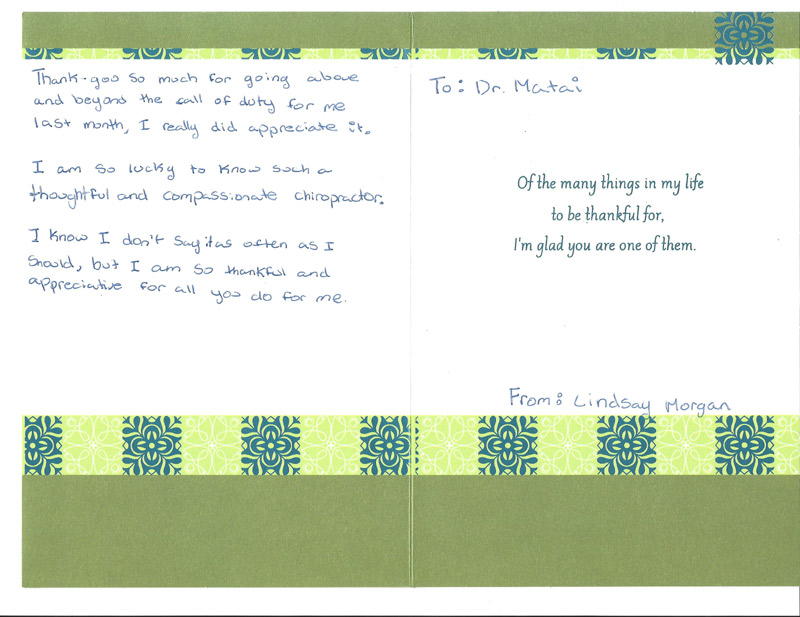 Leslie F. – 89yrs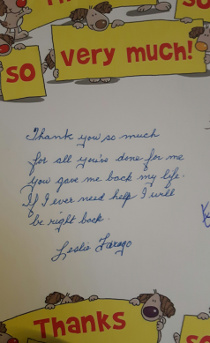 ---
Movement Chiropractic Reviews | (306) 244-6121