Meet Dr. Daniel Walker-Delisle
Doctor of Chiropractic and Custom Orthotics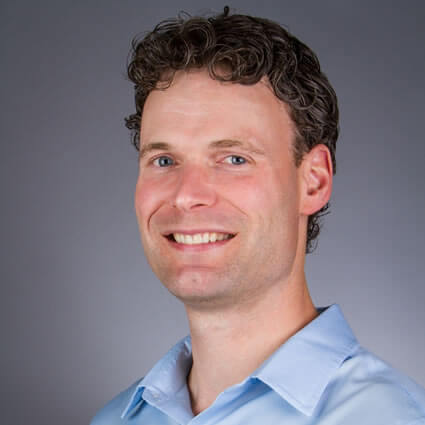 Hello everyone! I have been a chiropractor for over 13 years, having graduated from the Canadian Memorial Chiropractic College in 2008. I love my work, I love the variety that comes through the door every day, and I love helping people achieve their health goals. It is my mission to empower families to live healthier lives through chiropractic in Saskatchewan.
I am co-owner of Movement Chiropractic & Wellness. We have clinics in Saskatoon and Watrous, SK. Our flagship office in Saskatoon is a full service health care office, offering chiropractic, massage therapy, physical therapy, acupuncture, custom made foot orthotics, and spinal traction. We now also offer direct billing in our Saskatoon location. This service has been very well received by our patients. Our Watrous location offers all of these services as well, with the exception of physical therapy and direct billing.
It All Began with Hockey
My decision to become a chiropractor stemmed from my love of sports and athletics growing up. After high school, I played minor professional hockey for 2 years. This gave me the time I needed to realize exactly which profession I wanted to pursue. One of the reasons I chose chiropractic was because I received many therapies while playing hockey and I found chiropractic to be the most helpful and the least invasive. I dedicated the next 9 years of my life to studying the human body. I first received an honours degree in human kinetics at the University of Ottawa and then received my Doctor of Chiropractic at the Canadian Memorial Chiropractic College.
A Stellar Education
The highlight of my Doctoral work came in my final year, when I started to apply my knowledge to real people in real situations and saw how well they responded to Chiropractic therapies. It was then I knew without a doubt I was in the right profession. It is very gratifying to work with people in pain and see the full restorative power of the body in action. Witnessing people come into the clinic in pain and walk out in much better condition is what I work for!
EXPLORE CHIROPRACTIC »
Life Outside the Office
Today, I am happily married to Stephanie Will and we have three beautiful children. Our princess is 8 years old and our boys are 6 years old and 3 years old. When I'm not at work, I enjoy playing hockey with the "Old Pros" of Saskatoon, working out, and playing with my kiddos.
---
Dr. Daniel Walker-Delisle | (306) 244-6121