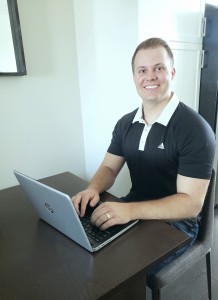 Virtual healthcare, or telerehabilitation, has been growing in popularity for the management and treatment of a variety of health conditions, primarily due to the effectiveness and convenience that this method of care offers. The benefits of telehealth sessions for virtual healthcare reduce travel barriers, offer more flexible hours, and can be completed from the comfort of your home. In instances where you are unable to make it to the clinic, your progress does not need to be delayed as continued care by virtual appointment will still provide a positive standard of care.
What is Telehealth and How Does it Work?
Telehealth services are delivered remotely via secure electronic communications by telephone, videoconference and internet-based technologies. Virtual healthcare sessions focus on consultations, assessments and intervention services, provided from a distance and often in the comfort of your own home. At Movement Chiropractic we offer virtual physiotherapy sessions.
The Main Objectives of Virtual Physio Sessions
Support and educate patients to manage their symptoms
Assess a patient's goals relating to movement, activity and physical health
Provide treatment to patients who may have barriers to in-person treatments
Share self-treatment techniques for mobility, strength and function
Offers convenience and flexibility to patients in scheduling sessions
How Effective Are Telehealth Sessions?
In a research paper done by the University of Malaga, Spain, evidence was found pointing to the management of musculoskeletal conditions in real-time telerehabilitation being effective in improving physical function, disability, and pain (1).
Another case conducted by the University of Oslo, Norway studied the telehealth services provided by health professionals in rural and remote areas and found that telehealth was not any less effective in comparison to face-to-face sessions (2).
How to Schedule a Telehealth Session at Movement Chiropractic
Next day appointments for Virtual Physiotherapy through Movement Chiropractic with Scott Golding (Physiotherapist) are currently available.

Telehealth Resources and Further Reading
1. Jose Manuel Pastora-Bernal1*, M. B., Rocio Martín-Valero2*, P., Francisco Javier Barón-López1*, P., & María José Estebanez-Pérez3*, B. P. (2017). Evidence of Benefit of Telerehabilitation After Orthopedic Surgery: A Systematic Review with Meta-analysis. Journal of Medical Internet Research, 1-15.
2. Renée SPEYER, P.-4. D.-G.-W.-H.-E. (2018). Effects of Telehealth by Allied Health Professionals and Nurses in Rural and Remote Areas: A Systematic Review and Meta-Analysis. Journal of Rehabilitation Medicine, 225-237.
3. Amabile Borges Dario, M. A. (2017). Effectiveness of Telehealth-Based Interventions in the Management of Non-specific Low Back Pain: a Systematic Review. The Spine Journal, 1342-1351.
4. M.A. van Egmonda, b. M. (2018). Effectiveness of Physiotherapy With Telerehabilitation in Surgical Patients: a Systematic Review and Meta-Analysis. 277-298.
5. Alan C. Lee, D. P. (2018). Telehealth Physical Therapy in Musculoskeletal Practice. Journal of Orthopedic and Sports Physical Therapy, 736-739.
//